Hiya Houston Businesses!
Grow your business with the EDDM Program, a cost Effective Direct Mail Solution for your small business.
Lets get started today
Fill out the form below and one of our EDDM specialists will contact you ASAP.
Why EDDM Marketing is Perfectly Suite for Your Business

What is the EDDM Program?
If you are considering using the EDDM program for your small business you are in good hands. We will explain the mechanics behind a helpful and comprehensive new form of mail marketing: EDDM, or Every Door Direct Mail. Below, you'll learn why this method is becoming the preferred option of marketing for small businesses and why you can trust Catdi with your next EDDM campaign. For local businesses, being noticed and frequented by local people has always been the number-one priority. As such, effective direct mail marketing activity that reaches the doors and mailboxes of target consumers who live within range of your store is the key to unlocking more business for your company to enjoy.
Why EDDM?
Cost. Put simply, EDDM helps you mail marketing materials in bulk to the doorsteps and mailboxes in the zip codes that you want to access. Promising to target 'Every Door' that you want to market to, this is one of the most comprehensive ways to canvas locals with your excellent, high-quality marketing materials. With postage rates of only $.18 per hard to see where else you can get mail for this little.
How Does it Work?
If EDDM seems a little bit like magic, that's because it's a relatively new service, one that's been designed with the needs of small, local businesses in mind. Design and printing companies like Catdi are now able to partner up with the United States Postal Service, which offers EDDM, in order to distribute your marketing materials to the doors that are important to you. All you have to do is choose the USPS mailing routes that you're interested in reaching, and Catdi will help you deliver the rest.
How Flexible is EDDM?
One of the key benefits of the EDDM program is that it's incredibly flexible, enabling you to hone your strategy and your marketing materials every time that you run a marketing drive with EDDM. You can design on top of Catdi templates for a wide variety of marketing materials – like flyers, brochures, letters, postcards, and even bumper stickers. Meanwhile, you can customize your offerings by postcode, which enables you to speak to different parts of your local community with different designs and text. Finally, you can customize the date that you send your materials, which is important for companies running seasonal offers or launching events at a given time.
Cost and Fees
While the fees for using EDDM are variable and depend on a number of factors, including the print quality, bundling, material size, and the volume of the bulk mail you'll be sending, Catdi can deliver postcard-sized marketing materials with postage rates of only $.185 per card. This represents an incredibly small investment for the returns you're likely to see when locals come to trade with your business in the weeks and months following your EDDM campaign. Remember, too, that you can check out Catdi's customer testimonials on our website; you'll also be able to talk with us in order to understand a little more about the success stories we've had, and the system that we work with when delivering high-quality printed marketing materials to households throughout Texas and the Houston Metro Area.
Why Use Catdi Printing?
For many small businesses, the problem with EDDM is that it can be incredibly difficult for these companies to arrange to target certain mail routes with materials that they themselves have laboriously designed and printed. Even getting their marketing materials through to the USPS can be difficult and stressful. In many ways, Catdi erases the stress and the friction of this process, giving you the freedom to:
Design your own marketing materials using our special templates to guide you, whether you're sending a postcard or a full letter.
Target the zip codes you're interested in, which Catdi will pass on to the USPS.
Print exquisite marketing materials to your specifications and volume, for use in the campaign
Catdi removes the friction from the whole experience of EDDM, which means that all you'll need to do is put your strategy into action by contacting Catdi professional printers so that we can drive your strategy forwards towards success.
At Catdi Printing we can handle the all the steps from start to finish.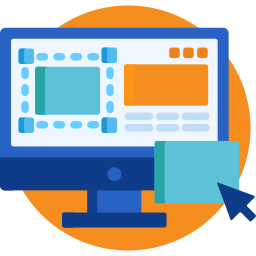 Design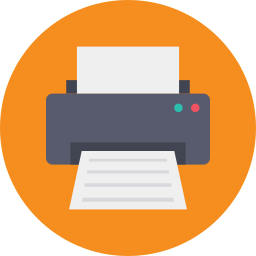 Printing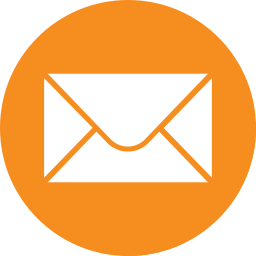 Bundling/Mailing
Testimonials
Catdi Printing provides very professional, responsive and timely service which is very important in my business. They provide an excellent product for a very responsible price. Customer service is great. Couldn't be happier. Out of several companies I've tried in the past, Catdi Printing bests them in all categories. I finally found a printing service with standards as high as my own.
Travis Wade – Google Review
I recently used Catdi to print 5000 4×6 postcards. They came out beautifully, and I was incredibly impressed with the quick turn-around time. I was creating the postcards for a non-profit organization and Catdi worked with us to make sure we could use our tax-exempt form. I really liked working with Catdi and will do so again.
Sara Worthy, Houston, Texas
When it comes to creating professional, attractive, and effective websites, there is no company that can surpass Catdi.com. Thanks to their talent, our site has taken off in the search engines like a rocket.
Joanne W., Joanne Witt Dot Com
Fantastic job all the way around. Very pleased with your prompt attention, production and delivery. Will definately use you again and recommend to others.
Micro Brewery, Hamburg, PA
Our furniture company had a last minute print job that no one else could produce for us. Luckily we found out about this company through a mutual friend and my god they delivered. We got the job done and everything turned out perfect! To say the least we will be using Catdi for now now for all our printing.
JW, The Woodlands, Texas
Was the most responsive and professional printing company around by far! They were able to produce my order within days of receiving the requisition and were even early on the production timeline. Definitely consider using this company for your printing needs.
Ascential E., Dallas, Texas USA
Fantastic job all the way around. Very pleased with your prompt attention, production and delivery. Will definately use you again and recommend to others.
Micro D., Via Yelp.com
Just surfing around and was glad to see that these guys finally got listed on yelp. Well i don't agree entirely with Chris they at times seems to be extremely busy which i suppose can appear to some that they are understaffed. However when it comes to delivering the goods on time and on budget no can match these guys!
James W , Sugarland, Texas
This is a one-stop shop for my company's marketing needs. They are very helpful with suggestions for what paper to use, fonts, etc. Also, Carlos does a bangup job of website creation. He's easy to work with, and not snobby like many of the techno-geeks I've checked into when my co. was creating a new website. They have a good turnaround time on printed materials too. We will use Catdi again.
Dee, Houston, Texas
Previous
Next
Who We Work With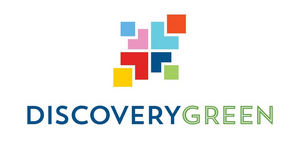 Contact Us
Lets get started today! Fill out the form below and one of our EDDM specialists will contact you ASAP.
Contact
Location
Houston, Texas USA
Follow Us

Facebook-f


Instagram

© 2021 Catdi, Inc Houston's Complete Printing & Direct Mail Marketing Professionals.