What is the EDDM® Program?
If you are considering using the EDDM® program for your small business you are in good hands. This USPS created We will explain the mechanics behind a helpful and comprehensive new form of mail marketing: EDDM®, or Every Door Direct Mail. Below, you'll learn why this method is becoming the preferred option of marketing for small businesses and why you can trust Catdi with your next EDDM® campaign. For local businesses, being noticed and frequented by local people has always been the number-one priority. As such, effective direct mail marketing activity that reaches the doors and mailboxes of target consumers who live within range of your store is the key to unlocking more business for your company to enjoy.
Safe delivery. Mail, postcards, Catdi EDDM Printing Services Reach Local Businesses Fast and Affordably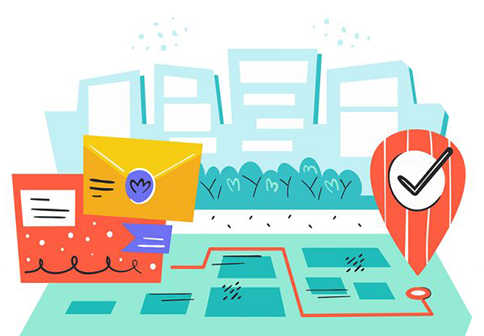 Why EDDM?
Cost. Put simply, EDDM helps you mail marketing materials in bulk to the doorsteps and mailboxes in the zip codes that you want to access. Promising to target 'Every Door' that you want to market to, this is one of the most comprehensive ways to canvas locals with your excellent, high-quality marketing materials. With postage rates of only $.18 per hard to see where else you can get mail for this little.
How Does it Work?
If EDDM seems a little bit like magic, that's because it's a relatively new service, one that's been designed with the needs of small, local businesses in mind. Design and printing companies like Catdi are now able to partner up with the United States Postal Service, which offers EDDM, in order to distribute your marketing materials to the doors that are important to you. All you have to do is choose the USPS mailing routes that you're interested in reaching, and Catdi will help you deliver the rest.
How Flexible is EDDM?
One of the key benefits of the EDDM program is that it's incredibly flexible, enabling you to hone your strategy and your marketing materials every time that you run a marketing drive with EDDM. You can design on top of Catdi templates for a wide variety of marketing materials – like flyers, brochures, letters, postcards, and even bumper stickers. Meanwhile, you can customize your offerings by postcode, which enables you to speak to different parts of your local community with different designs and text.
However the most common size is 6.5 X 9 or 6 X 11. Of course, this doesn't mean that you can only send postcards.
What Can I Send?
The beauty of EDDM is that you can send an oversize postcard so long as it fits the parameters of the program. Customers can send everything from brochures to newsletters. This means that EDDM enables sizes ranging from postcards and A6 flyers through to full-scale catalogs and product listings, giving your business the ultimate flexibility in how it can design, deliver, and reap the benefits of different direct mail marketing materials in the weeks and months ahead. Speak with Catdi Printing representatives to understand the full range of items and limitations on that can we mailed with this program.
Cost and Fees
While the fees for using EDDM are variable and depend on a number of factors, including the print quality, bundling, material size, and the volume of the bulk mail you'll be sending. This represents an incredibly small investment for the returns you're likely to see when locals come to trade with your business in the weeks and months following your EDDM campaign. Remember, too, that you can check out Catdi's customer testimonials on our website; you'll also be able to talk with us in order to understand a little more about the success stories we've had, and the system that we work with when delivering high-quality printed marketing materials to households throughout Texas and the Houston Metro Area.
Catdi can deliver postcard-sized marketing materials with postage rates of only $.185 per card.
Why Use Catdi Printing?
For many small businesses, the problem with EDDM is that it can be incredibly difficult for these companies to arrange to target certain mail routes with materials that they themselves have laboriously designed and printed. Even getting their marketing materials through to the USPS can be difficult and stressful. In many ways, Catdi erases the stress and the friction of this process, giving you the freedom to:
Design your own marketing materials using our special templates to guide you, whether you're sending a postcard or a full letter.
Target the zip codes you're interested in, which Catdi Printing will pass on to the USPS.
Print exquisite marketing materials to your specifications and volume, for use in the campaign
We have detailed resources regarding templates and our EDDM blog section that helps provide addition marketing tips.
We'll at no cost to you make sure the EDDM Indicia and format is setup correctly for mailing
Catdi removes the friction from the whole experience of EDDM, which means that all you'll need to do is put your strategy into action by contacting Catdi professional printers so that we can drive your strategy forwards towards success.
We Are A Leading EveryDoor Direct Mail EDDM Provider
EDDM (Every Door Direct Mail) is an excellent way of simplifying the process of sending direct mail to small businesses. It gives you an easy and quick way of reaching your audience, operating a little differently from traditional direct mail but offering a range of benefits. Getting set up with the program is simple, and once you get started, you can create amazing direct mail campaigns that help you to achieve your marketing and business goals. Once you understand how it works and the benefits that it offers you, you'll be sure that using the EDDM program is the best way for a small business to distribute direct mail.
We are a leader in providing affordable print/mail marketing and design services. Catdi in conjunction with the USPS's Every Door Direct Mail Retail is now offering print sizes that are compatible with this new service. The EDDM marketing service has exploded over the last couple of years as more and more businesses have discovered the cost savings associated with the program vs. traditional forms of direct mail marketing.
Catdi is a trusted partner of the EDDM direct mail program.
It's a new and exciting offering from the United States Post Office. It provides a cheap and effective direct mail marketing option for small businesses thinking about using direct mail marketing. You can target local direct mail areas for as little as $.18 cents for each piece. EDDM is much more streamlined for smaller businesses as don't need permits, mailing lists, or address imprinting equipment.
Every Door Direct Mailing (EDDM): Build Your Business Quickly and Easily
Highly-targeted mailings remain one of the most effective methods for generating business. At Catdi Printing, our team works diligently to make sure your mail marketing efforts are carefully designed to attract clients in specific Houston area neighborhoods. EDDM marketing has exploded in the past few years because it works. Small business owners are finding their marketing dollars go farther when Catdi Printing designs their marketing materials and makes sure their materials reach a target audience.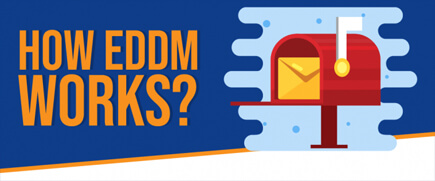 We have even created this Easy to Follow Steps – Every Door Direct Mail EDDM infographic that helps explain how the process works.
Being a local business entity, the task of passing across your message may seem a little bit overwhelming. Luckily though, there are a few tools that can make the whole process seem very easy. Among others, one of the best and most effective tools that you can embrace to reach customers in a geographical area is through Every Door Direct Mail (EDDM) and it's one of the most cost-effective ways of marketing locally.
Our EDDM Strategy
Being a direct marketing company and a full-service commercial printer based in Houston, Texas, Catdi, Inc, recently announced we are on the verge of promoting EDDM service with all dentist practices that are located in and around Houston. Designed with the aim of equipping the offices of dentists with increased consumer targeting capabilities coupled with widespread marketing tools, Every Door Direct Marketing is simple in terms of use, cheap, and without increasing processing fees. We deeply believe in the program and have a great article entitled: 10 Reasons Why EDDM is a Great Marketing Tactic for any Size Business.
The EDDM program allows small business entities, such as dentist offices to go ahead and target customers at some of the most affordable rates. This program draws from Catdi Printing's effective strategies and micro-strategies aimed at increased consumer interaction. Interested dentist offices don't have a lot to do. All they need to do is to provide a target area and let Catdi develop or come up with an effective marketing system that expedites the acquisition process of the customer.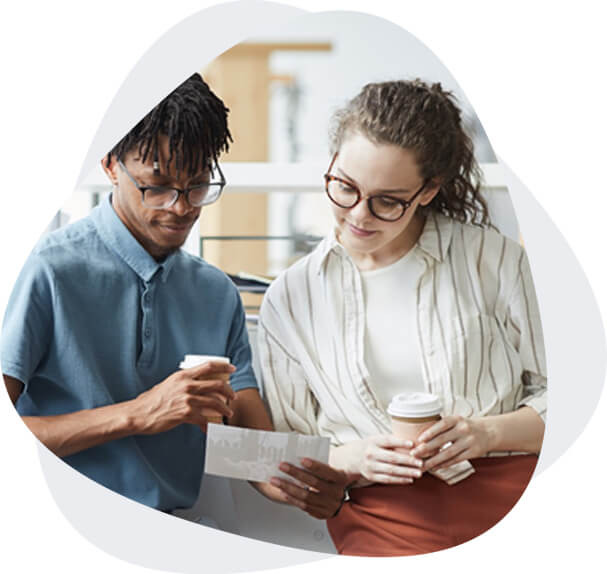 At Catdi Printers, we have years of experience delivering high-quality printed marketing materials to firms across Houston and the state of Texas. With hundreds of success stories – and many thousands of different materials designed and printed with the help of our diligent and experienced team – it's our pleasure to offer a high-quality, stress-free, and frictionless experience for all small businesses looking to get seen by locals in their area.
Make use of Catdi Printing experience. You can rely on our printing services, as leaders in the printing space across the state of Texas. You can rely on our deliver, too, with established links with the USPS and other firms. Finally, you can make use of our direct marketing experience by getting in touch with us with any queries you might have about how you can get started with your EDDM campaign.
Keep Costs Printing and Mailing Low
How Does the EDDM System Work?
Business owners simply pick the best way to reach their target audience. EDDM guidelines allow businesses to elect delivery to specific zip codes, cities, a specific radius, or even the quantity of materials to be delivered. EDDM's flexibility allows any business to target specific neighborhoods in their service area. That type of exposure can significantly boost sales of any product or service.
New business owners may find this strategy is ideal as a way to introduce their business to the neighborhood. There is no better way to introduce a service or product than a carefully crafted mailing that will attract attention and encourage area residents to visit the business. Special offers are a great way to encourage potential customers to take a chance on a new business.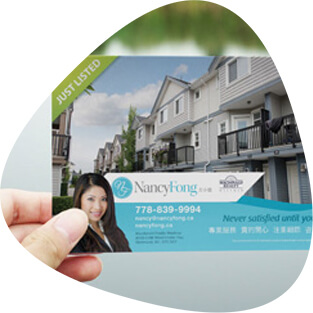 Existing business owners still need to advertise frequently to keep their name in front of customers. Advertising is especially important when competitors enter the area or actively market similar products and services. People tend to do business with familiar names, so keeping a business name in front of them promotes that type of familiarity. Coming up with an EDDM marketing campaign is pretty simple. First, you need to establish all your direct marketing goals and establish whether EDDM is the right choice for your business. The next step that follows involves designing your mail pieces and having them printed in accordance with USPS (United States Postal Services) requirements. Once you have completed all that, all you need to do is to ensure that you choose your mail routes but after undertaking some research. Of importance to note is that you may go ahead to target census demographics within your chosen carrier route as doing so will help you narrow down your customers and save costs.
Designing the Marketing Materials Remains Important
Catdi Printing encourages every client to explore using different types of marketing materials for their EDDM campaigns. Rather than sending out the same or similar materials for every mailing, have our team design unique materials that keep recipients interested. Changing materials seasonally is always a good strategy, and at Catdi Printing we're ready to work with every client to determine what types of materials would be most effective for each mailing.
If a business's service area is diverse, the EDDM system allows business owners to tailor their mailings to match specific demographics. That means a business can send unique mailers to each neighborhood to best serve that area's unique needs. Our team is here to help any client define their demographic and determine what types of materials would tend to generate the most business for each demographic area.
Of course, the quality of each printing is important. Both potential and existing clients are more likely to respond to materials that are carefully designed and printed. Even the types of paper used are important, as the look and feel of materials differ significantly when printed on carefully selected materials. Ask our experts what materials would present your products or services in the best light.
Why Use Catdi Printing?
Using Catdi's EDDM Services to Achieve Your Goals
While EDDM remains to be very effective in certain circumstances, you need to be aware that affordability and simplicity need to be your primary concerns. One of the most effective uses of Every Door Direct Mail is to reach a certain location without using a mailing list. If it happens that you have identified a certain area where you could benefit from selling your products or services, but have little to no exposure, EDDM is an ideal solution to reaching those potential customers.
Postcards and Newsletters are popular EDDM pieces that can highly assist you in growing your business entity exponentially. Both of them can boost traffic to your firm or business by availing customers with some useful information or giving returning and potential customers an incentive to want to visit your store once again.
Catdi, Inc is one of the best EDDM providers that can do mail sorting and packaging with a lot of ease. By relying on the services of Catdi printing, your costs will be cut considerably compared to other bulk mailing options that you may have in place. Even if it happens that you already have a mailing list picked out, it could be more cost effective to use Catdi, Inc's EDDM services.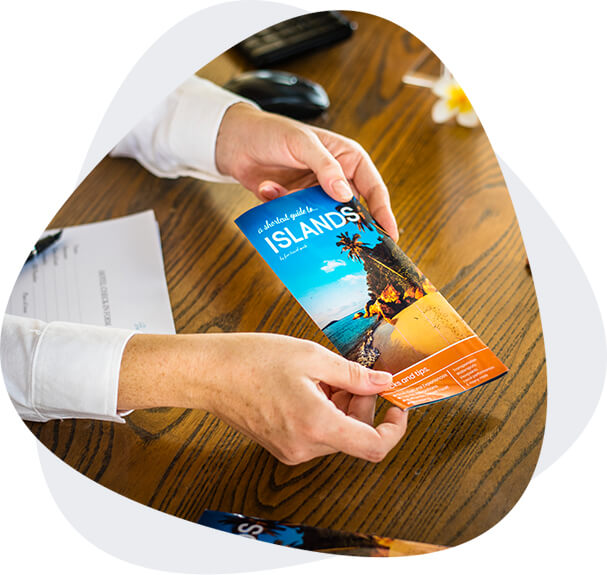 Catdi Printing is a leader in marketing, and our team is experienced in all types of campaigns. That means we've helped clients needing to generate sales as cost effectively as possible and keep their businesses in front of customers. EDDM campaigns are a prime example of a strategy that works, and we're here to help our clients take advantage of this exciting and productive opportunity to generate increased sales. Our team has experience helping clients in diverse business segments to identify target demographic groups and develop materials to attract those groups.
At Catdi Printing, we understand how important it is for our clients to generate results while, at the same time, sticking to a budget. That's another reason we promote EDDM as a way to conserve advertising dollars and still build business volume.
Get Started Now with the EDDM Today
So, now that you're aware of how effective EDDM can be, and how you can shape your EDDM campaign to suit your business's specific needs, now is the time to speak to one of our representatives to ensure that you're able to tap into this new and developing marketing resource through one of Texas's most trusted printers. Get in touch, talk about your options, and ask for guidance and tips to get your EDDM campaign off to a flying start as soon as you can.
If you're unsure how an EDDM campaign can help your business, get in touch with our team today. We can answer your questions and explore ways to improve the returns on your advertising dollars. We can also design and print the materials to meet your specifications and attract clients. Remember that retaining existing clients is every bit as important as attracting new ones, so ask how an EDDM campaign can accomplish both goals. We're here to help, so get in touch now to start generating more business.
The first step is to pick the zip codes, city or mile radius and quantity you want delivered. Your message will go to every residential address and business or just residential address in that zip codes, city or mile radius of your choice.