9 Locations….. Global Solutions
With plant locations nationwide — and fast Production Times, Catdi Printing can produce orders quickly & ship them to wherever you need them at a competitive price.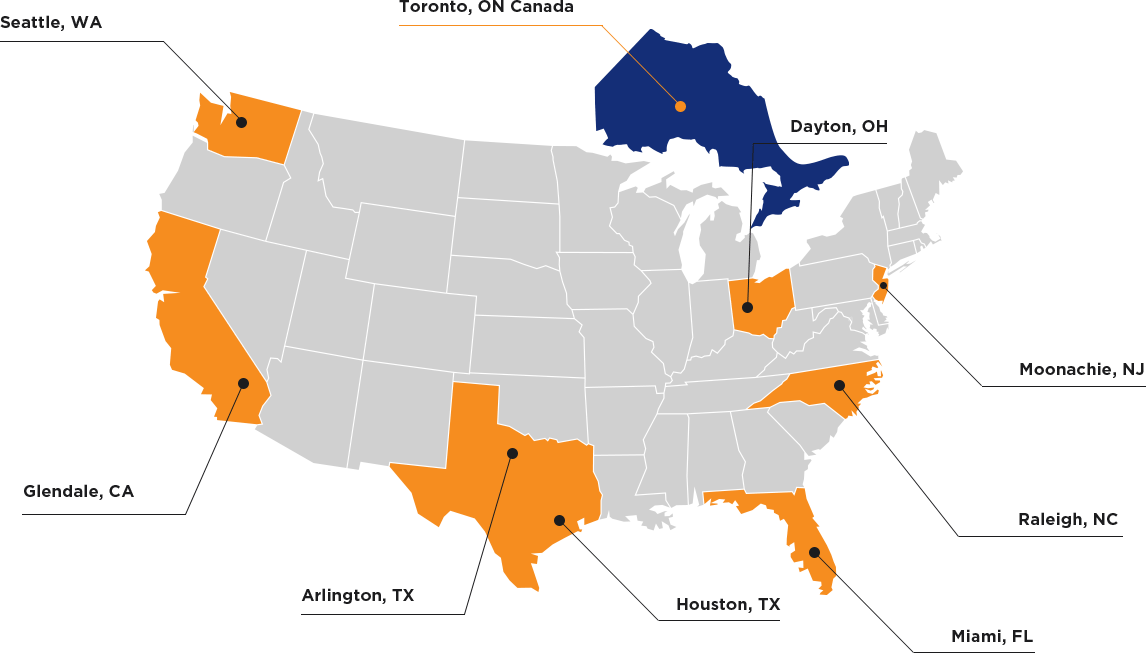 Expanding Your Reach: Catdi Printing's Global Solutions with 9 Strategic Locations
When it comes to scaling your business and reaching a wider audience, location matters. That's why at Catdi Printing, we've strategically positioned ourselves in 9 key cities across the globe to serve you better. Our nationwide plant locations, combined with fast production times, ensure that your orders are swiftly processed and shipped to wherever you need them, all at a competitive price.
From the bustling metropolises of Dallas and Houston to the vibrant tech hubs of Austin and Seattle, our presence in these cities empowers us to meet the demands of a diverse and ever-expanding clientele. Additionally, our strategic locations in Carrollton, Dayton, Fort Worth, Glendale, Grapevine, and other cities allow us to cater to businesses across various industries and regions.
Global Solutions, Local Approach:
No matter where your business is based or where your target audience lies, our network of 9 locations ensures that we are never too far away. Whether you need high-quality printing services for marketing materials, promotional items, or personalized products, our printing experts are ready to assist you.
Scaling Made Easy:
Scaling your business can be a challenging endeavor, but with Catdi Printing as your trusted partner, you can overcome these obstacles effortlessly. Our streamlined processes and advanced technologies enable us to handle both small and large-scale printing projects efficiently, without compromising on quality. This means you can focus on expanding your business, knowing that your printing needs are in capable hands.
Personalized Service, Global Impact:
At Catdi Printing, we believe in providing personalized service to every client, regardless of their location or order size. Our dedicated team of professionals understands that each business is unique, and we strive to tailor our solutions to meet your specific requirements.
Embracing Innovation:
In today's fast-paced world, staying ahead of the competition requires embracing innovation. Our state-of-the-art printing facilities and cutting-edge techniques allow us to deliver exceptional results that will make your brand stand out.
Collaborate with Catdi Printing Today:
Whether you're a local business looking to expand your reach or a global enterprise seeking reliable printing solutions, Catdi Printing is here to support your growth. With 9 strategic locations, we are well-equipped to meet your printing needs and contribute to your business's success.
Contact us today and discover how Catdi Printing's global solutions can be the catalyst for your business's growth and success.
Questions?
If you have any questions about our Services, need a price quote, or want to speak with an expert for some questions about printing or graphic design, please don't hesitate to contact us. We will be happy to assist you!
Our printing company is available 7 days a week, 365 days a year!
Contact us by phone at 800-594-7733, or by email.