Houston Printing
Offer Commercial Printing, Design, & Business Services for Houston, TX
Houston We Have a Printing Solution!
Catdi Printing is a market leader not only in managing but also processing all your printing projects for medium, small, and large corporate organizations. We employ some of the best practices around coupled with quality control methods aimed at ensuring successful printing experiences at very competitive practices with fast turn-around.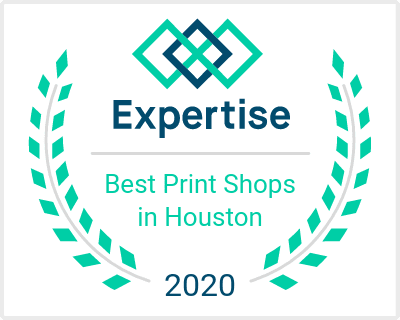 We at Catdi Printing are your one-stop, premier promo and custom print shop proudly serving Houston and beyond for over 10 years. From direct mailers to large format digital and professional products, our promo, print, and packaging professionals are ready to turn any of your projects into a beauty.
If you are in the market for the best custom print services provider in Houston with friendly and skilled professionals, look no further than Catdi printing. We will work with you every step of the way to meet your expectations.
On time and at all times, we deliver print and direct mail services that go an extra mile, to help you save a lot of time while cutting costs. The efficiency, reliability, and quality of our services has given us a leading status in Houston, Texas. Business entities and other corporations rely on us to produce millions of copies yearly.
Your Reliable Choice for Complete Commercial Houston Printing, Graphic Design, EDDM Postcards & Direct Mail Marketing Services.
Finding a reliable commercial printer, designer, and provider of EDDM mailing services in Houston can be tricky, but your neighbors and local businesses have been trusting us for years. We are proud to deliver quality at a value, with products and services for your business that you can count on!
Printing Services for Houston
The Catdi team has the ability to print in multiple sizes for multiple purposes – on multiple type of stock. So no matter what your commercial printing needs are, we can help. From large-format printing to post cards, to business card printing, to promotional flyers, we are the best commercial printers for the job.
Brochures
Why carry a heavy brochure everywhere you go? We print using text weight Gloss Paper to ensure that you keep all your marketing campaigns up to speed. Whether for awareness, corporate events or direct mail our brochures will always lifts your game up. Our brochures let you pass your information without having to use an envelope. At Catdi Printing, we print, fold, and put little stickers on brochures to hold them shut while on transit.
Business Cards
Business cards have turned out to be essential and marketing campaign tools that are highly effective in face-to-face interactions. They are cost-effective and more compact compared to other advertising alternatives. When you get a chance to use the business cards that we print, rest assured of leaving a lasting impression. We print on both sides to ensure that you get plenty of bang for your hard-earned buck.
Postcards
Catdi Printing prints the entire postcards in our in-house facility every week. Pay a visit or contact us for a chance to show you a few examples of our high-quality postcards. We have the capability of creating eye-catching. In fact, if need be, we can mail you some free samples for you to see. Select the right postcard that fits your budget and content then leave the rest to us.
Direct Mailing Services for Houston
Direct mail never depends on a digital algorithm and continues to stay relevant to multiple demographics. Create impact with a post card that has staying power. Have a new promotional offer? Want to remind your clients or friends about a special date? Want to send out an EDDM business mailing? You know we can do it!
Catdi Printing Advantage
Get to place your message in the hands of your audience Catdi Printing. There is no any other marketing channel in Houston that promises targetability, customization, and saturation like we do. By choosing to work with us, you are working with the best equipment and trained personnel to ensure that we leave a long-lasting impression to you and your customers.
For your direct mail prints, we employ comprehensive database to ensure that your message reaches your target market on time. We at Catdi Printing are design savvy, meaning that the layout, topography, and the use of color appeals to you. We have a team of experienced and industry-tested graphic designers with the ability to come up with branded collateral for clients in need of professional design matching their brand.
For the best printing and direct mail services in Houston, look no further than Catdi Printing. Contact us today so we assist you grow your business entity. Dedicate your time doing other profitable projects while we handle the rest for you.