Window clings are excellent point of purchase signage for stores, cafes, restaurants, insurance offices, and real estate agents. Point of purchase signage, or POP, is an excellent method to use in increasing sales. Placing a sign near merchandise you want to promote is a sure fire way to attract attention. One very effective way to do this is to place promoted items near windows and use window clings as yoru POP signage. This combines color with natural light, and the message stands out more on a glass background than do signs hung from shelves or walls.
Window clings are made from thin plastic sheets that stick to glass with static electricity. In some cases, they will also stick to other surfaces, but they are most effective on clear windows because they immediately capture attention. Catdi Printing prints window clings in full color, with vibrant patterns and rich designs. These plastic sheets do not use adhesives. Instead, they use a static charge to affix to the window. You can easily move them around without leaving sticky residue on your window. You can order window clings in completely clear or opaque designs.
Catdi Printing designs three different types of window graphics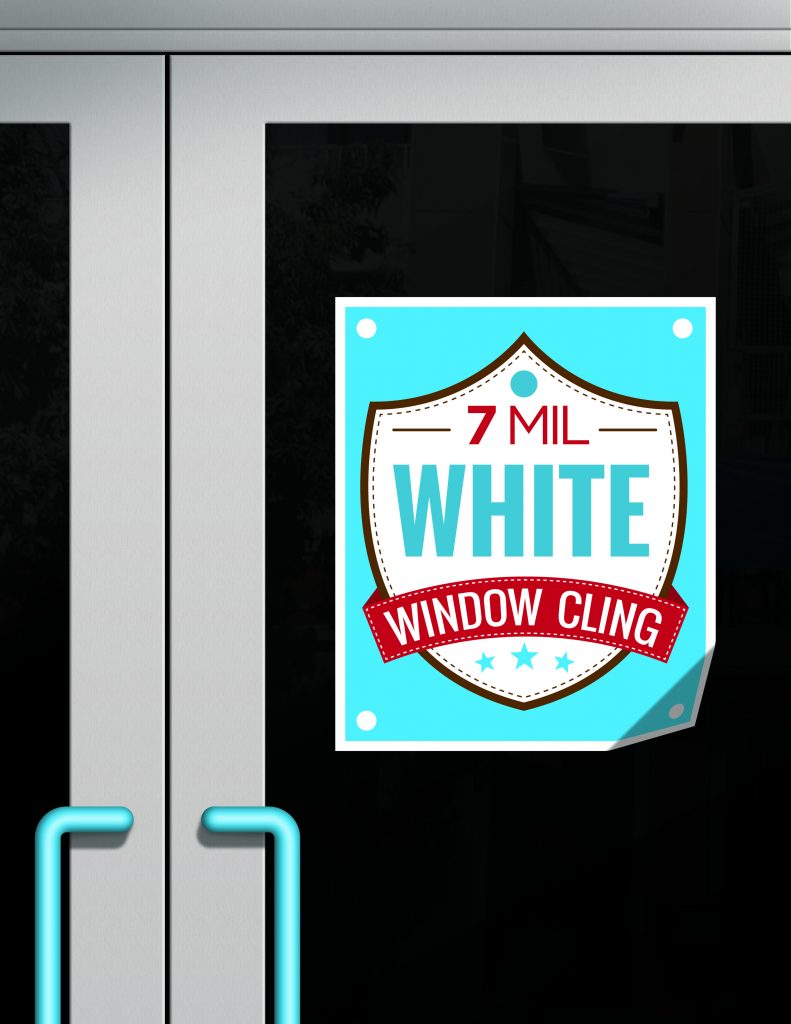 See-Through Window Vinyl: This 6mil white flexible vinyl with a removable clear adhesive backing is the ideal way to transform windows into one-way messaging tools. The perforated vinyl is designed for you to see out your window while outsiders can clearly view your message. This way you can always keep an eye on your customers! The perforated window film is designed for the production of see-through window graphics and is recommended for use
on flat vehicle windows or retail store windows.
See-Through Window Vinyl with Laminate: This 6 mil white flexible vinyl (front) with 2 mil of optically clear laminate is a perforated window film designed for the production of see-through window graphics. Also recommended for use on flat vehicle windows or retail store windows.
Window Cling: Window Clings are near photo quality and ideal for POP signage on glass or glass-like smooth clean surfaces. They are printed on a glossy material and can be
used both indoors and outdoors. White Window Clings will only cling on the back side of the print, and Clear Window Clings will only cling on the front side of the print.
Window clings can be used on any type of glass. While most stores use them on exterior windows, many also use them on glass inside the store. Catdi Printing produces window clings in a variety of sizes and quantities and can expedite with next day turnaround.
Retailers can promote their latest sales using window clings. Many local restaurants have increased their lunch and dinner sales by advertising daily specials using vinyl window clings. Real estate and insurance agents have also increase new customer acquisition by using these innovative signs to attract customers who are driving by their storefronts. Call Catdi Printing today and have one of our designers turn your windows into highly effective, attractive, and lucarative messaging tools.