16 Impacts of Digital Marketing on Real Estate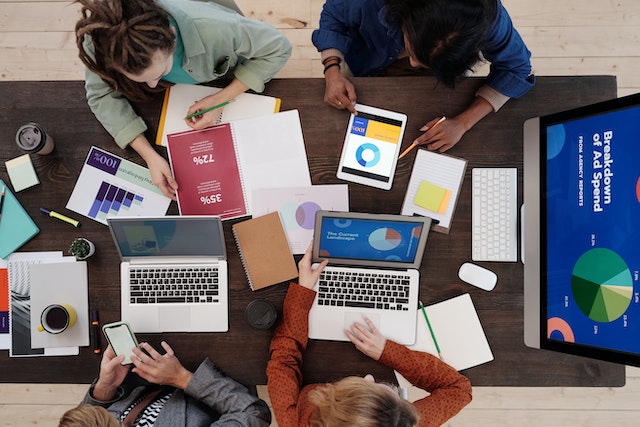 The right utilization of digital marketing is highly crucial for the success of almost any modern business today. Companies must integrate creative methods to allure new customers and retain the existing ones. Otherwise, they will fall behind in the intense competition with their rivals and competitors.
Similarly, digital marketing has great significance in the real estate industry as it helps to generate new leads and maintain a good relationship with existing loyal customers. On top of that, digital marketing is really cost-efficient and it allows you to connect with a larger audience in a short time.
The Impact of Digital Marketing on Real Estate
In real estate, the main objective of digital marketing is to help buyers to have an improved buying experience. While real estate professionals often underestimate the significance of digital marketing in this industry, its impact on this industry is only going to get more intense.
Digital marketing is mostly used in digital marketing to help buyers enjoy an improved home-buying experience. However, there are plenty of real estate professionals who underestimate the power and significance of digital marketing and how this can help to accomplish real estate targets.
The right digital marketing initiatives help a real estate business to boost its brand awareness and to stay ahead of the competition. However, there is one thing it does that is even more important to the customers – enhancing their experience and convenience.
Thanks to the home listing sites we have these days. Buyers can now have the freedom to check out thousands of homes sitting in the comfort of their own homes. For example, virtual tours offer people an opportunity to see and feel a property's interior, sitting in front of their computer monitors or mobile displays. It allows them to check out plenty of homes in a short time, and thus minimizes their time and efforts. There are also some mobile apps these days, which help buyers to search listings and purchase on-spot when they find the right property.
Some particular ways in which digital marketing is helping the real estate industry have been discussed below:
Eliminating Middle-men
Thanks to modern digital marketing, the need for a middleman in the buying and selling process has been eliminated today. As the buyers and the sellers can directly communicate and seal the deal themselves, there is no need for a middleman at all.
In this method, clients don't have to ask anyone anymore about a property they are interested to purchase. All they need to do is browse the internet, and look for details about the property. If they get interested to buy one, they can do the transaction directly with the seller or the seller's agent.
However, sellers are not the only ones today who are utilizing these online platforms and digital marketing tools. Mortgage lenders are also digitally active, which allows consumers to purchase home quicker.
Understanding the Needs and Preferences of the Target Market
Digital marketing tools have made it easier to capture customer information and get better insights into their need and preferences. As soon as the buyers click to search for their desired property, the advanced advertising method captures the valuable information. Using the collected data, marketers can determine the needs and preferences of their target market. Considering what they look for in a house and other things that affect their purchase decisions, they can improvise and improve their digital marketing efforts.
Building a Unique Brand Image
By creating unique and innovative content and following a style that matches with no other, real estate businesses can create a unique identity through digital marketing. Through differentiated digital marketing efforts, they can create their unique brand identity and get on the top of the minds of the clients.
Personalization
The opportunity to make a personalized approach is another great blessing of modern digital marketing. By showing specific advertisements to the buyers that can intrigue their interest, digital marketers can help sellers to sell their homes faster.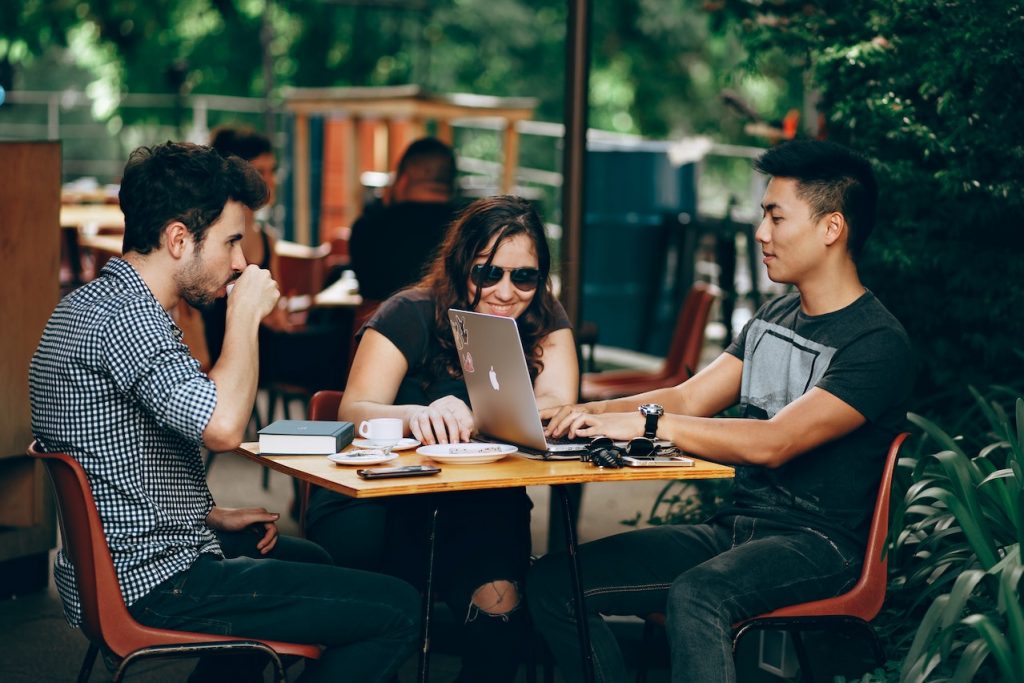 Affordability
Digital marketing is a more cost-cutting way than conventional methods of marketing. Moreover, its eco-friendly nature makes it more demanding for the current world. Digital marketing platform aids sellers and agents to connect with buyers throughout the globe within a few seconds, and it hardly requires any cost for that communication. Also this is where business cards that are impactful can be a cost effective way to brand yourself.
Moreover, this platform is cost-efficient for the buyers too. With digital marketing, customers living in far areas can check out homes through photographs and virtual tours. If they would do the same with traditional methods, it would cost them much more. With the emergence of augmented reality and video conferences, customers can also have a real and demanded view of the interiors and exteriors of the house. They can have a better idea of their future lives in the house and make a more informed decision.
Time Efficiency
One of the astonishing facts is, millennials make up the largest part of homebuyers now. Millennials alone are responsible for 35% of sales. Whereas, Gen X makes 26% of the purchase, and the rest of the younger buyers make 16%.
Being brought up and used to the digital environment, millennials live a more digital life than others. Technology, one-stop digital solutions are their go-to approach for day-to-day work. Be it connecting or buying products, social media is a common solution for them.
With such normalized use of technology and fast-paced solutions, they also demand the same phase for buying a house. They do not look around or travel to the property destinations for checking like the older generations. They believe to the core that a perfect house can be found and bought online. Instead of investing time and money in property sightseeing, they prefer virtual tours to check out the homes, and video conferences to get the checking, booking, and buying done.
Overcoming Competition
The real estate industry has aggressive competition that can be challenging for real estate businesses. Each and every prospect must weigh the benefits offered by every other seller. Digital marketing adds a competitive edge to the business. The audience taking digital platforms as the key market for buying will undoubtedly go for sellers with improved digital marketing approaches.
Client Acquisition
The current world is moving faster than ever. With such a growing market, reaching prospects through conventional marketing methods is not adequate to grow a business at the same pace as the industry. Digital marketing will add more opportunities to come. Different and specialized tools aid businesses so that they can connect the right prospects at the right time to grow their market acquisition.
Great Returns for Paid Advertising
Thanks to PPC or Pay-per-click advertising, advertising can promote their advertisements only to their targeted group of people. It enhances the efficiency of advertising efforts. You have to pay only when a lead clicks on your ad, which means this lead generation method is quite cost-effective as well. If a realtor is looking forward to capturing actively search clients, the right use of PPC advertising can do wonders!
Client Retention
While being able to retain clients can be quite significant, it is indeed a tough task for realtors. Keeping regular communication with clients in a traditional way requires plenty of time, cost, and energy. Thanks to modern digital marketing tools, realtors can now interact regularly with clients and engage in a more personalized manner with them. Eventually, it helps to maintain a strong client-realtor relationship that results in higher customer retention.
Cost and Profit
Considering the high operating costs of a real estate business, you must ensure that you are using your marketing budget in the right way. When you use digital marketing mediums such as social media platforms or email marketing, you need to invest a fraction of the costs that you would incur in traditional marketing mediums. Nevertheless, with that lower investment, you would still enjoy an equal if not better outcome.
Scope for Creativity
Using unique content in various digital marketing channels and promoting them using digital marketing tools, realtors can make the best use of their creativity. They can use the ongoing trends to create something that can attract clients, also they can use their own creativity to come up with something that can set the trend itself.
Improved Customer Support
Many modern tools have made it easier for businesses to improve their customer relationship and improve their customer support. For example, businesses can communicate with clients and respond to their inquiries instantly by using Chatbots.
Some messaging apps are even using bots to promote home listings and other related services. These Chatbots can even collect user information, and this data can be highly significant to enhance engagement with them.
Marketing Automation
For landlords, this is difficult to manage enough time to run digital marketing initiatives on their own. However, digital marketing offers them the opportunity to make more effective use of their time. Using the right setup, it can be very much possible to automate a number of marketing tasks, including scraping data and email addresses of target clients, running email campaigns, running social media targeted campaigns, etc.
Influencer Marketing
When it comes to real estate, people seek some real and genuine experiences. They will always prefer a brand that is supported and promoted by an influencer than an ordinary one. This is where influencers can have a significant impact on real estate marketing.
For big ticket items like real estate properties, spending some money in influencer marketing is totally worth it. The return on investment of influencer marketing in real estate is almost always satisfactory.
However, it is important to choose the right influencers who can make an impact on your target consumers. To further assist the campaign, you can promote the influencer-made content and use hashtags for further reach.
Augmented Reality
Real estate purchase is a big investment, and so clients prefer to see a property in person before making the final decision. Thanks to augmented reality, seeing and investigating a property remotely has become so effective today that it has minimized the need for seeing the property physically.
Today, there are many resources out there that enable you to take virtual tours of assets. They offer a visual representation of what a building project would look like after being completed.
This virtual tour makes the client feel that they are actually around the local area. Eventually, it gets easier for them to assume how they would feel if they would live in the property and the neighborhood.
Blockchain Technology
While blockchain technology is mostly known for its impact on finance and monetary processes, this technology is now being used in digital marketing as well.
The biggest impact that this technology has made in the real estate industry is that it has created a new path of communication between buyers and sellers. Blockchain technology can eliminate the need for intermediaries in real estate transactions. Thus, it lowers prices by eliminating middlemen.
Also, the use of cryptocurrencies and tokens has minimized the transaction period, as they can be exchanged quickly for fiat currencies.
Blockchain technology also assists in the codification of the fractional real estate ownership practice. Thanks to this technology, real estate properties can be exchanged conveniently in the form of tokens. To get some money out of their property, sellers don't need to search for a buyer who can purchase the whole property at once.
Measuring the Effects of Marketing
Digital marketing enables you to measure your marketing performance. In traditional marketing approaches, it's quite difficult to get the right analysis. However, measuring performance is easier in digital marketing, and so you can easily understand how your marketing initiatives are performing and make changes when necessary.
To conclude, digital marketing is much better compared to traditional marketing as it doesn't rely on a single solution. There are plenty of ways to utilize digital marketing in real estate, which can offer you specific benefits that you want to accomplish.