I've never had professional business cards made, so I was very excited to test out Catdi Printing. They're a US-based commercial print and print marketing company located in Houston and my contact Carlos was super friendly. We worked together to confirm the mockup before it shipped out with a variety of their suggested designs.
The finished product looks just as good as the digital mockup, and even better in some ways! The 16pt stock feel very substantial and it has a sharp cornered rectangular shape. Some cards weren't totally clean cut with some tiny paper frays on the long edges and the cards closest to the packing material had some depressions, but those are super teeny, tiny details. Overall, the quality is impeccable!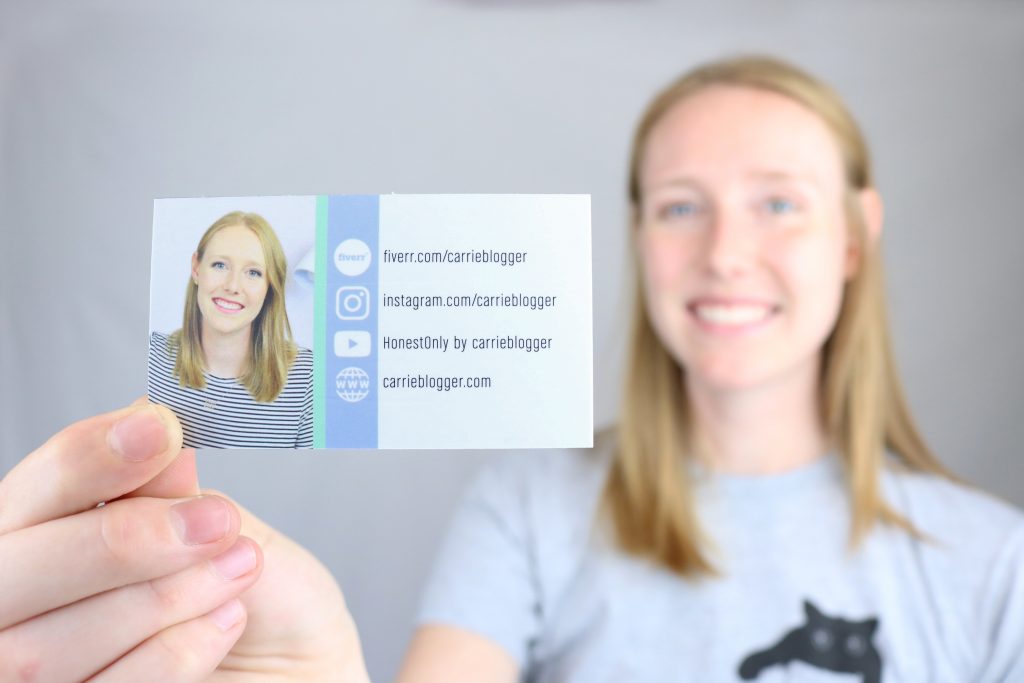 My design had full color on both sides and the vibrance of the image shines through really well, even without being glossy photo paper. This was silk laminated stock and it had spot UV coating on both sides, although I only noticed it on the circle logo on the back, so I'm not exactly sure where the UV coating is on the front. That UV coating upgrade made the logo stamp/sticker design come out even better than I had imaged in the design stage and I really love it!
I'm definitely going to look for opportunities to hand these out – thanks Catdi Printing!
Checkout Carrie's social media accounts Youtube Channel here and website