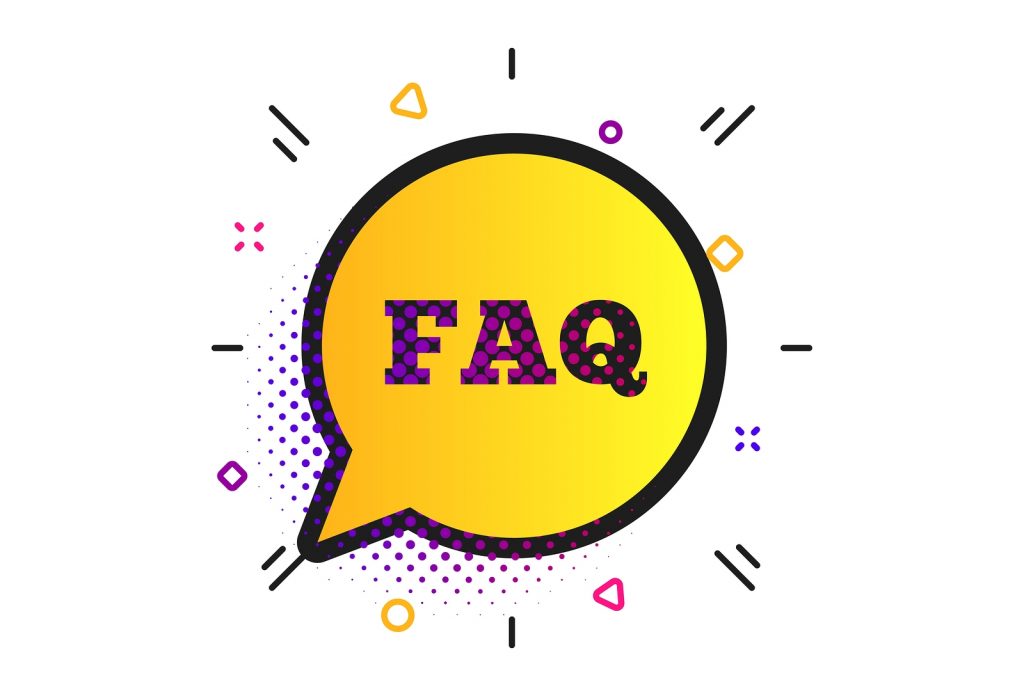 Direct Mailing Services Common Questions
Why choose direct mailing as your preferred marketing strategy?
A great aspect of direct mailing is the fact that it requires your customers less effort to understand and go about it. Unlike digital marketing that your customers must have an internet connection as well as a device, with direct mailing just the address and you are good to go. What should be considered is the fact that your design should be very appealing to your customers while also easy to understand. When done correctly, your potential customers will become regular clients.
What response do rates make direct mailing ideal?
As always, a marketing strategy that attracts customers to your business works. So, depending on the nature of your business, getting a good response means a lot to your marketing investments. According to research, direct mailing tends typically to get a higher response rate of 4.4% as compared to 0.12% of emails.
Is Every Door Direct Mail (EDDM) different for Direct Mailing?
EDDM is a form of direct mailing where that facilitates sending mailers across a given area instead of a given list or a targeted demographic. With EDDM, you do not discriminate against the target audience but rather try as much to cover everyone in a specific location that could be a prospective buyer. 
With direct mails, you only target a specific mailing list and nothing beyond it, but with our EDDM Printing, you cover almost entirely every household in a given geographical area.
Are there any limitations in Direct Mailing or EDDM?
With direct mailing, there are no limitations as to what you can send in terms of the size of the item. Though, if you decide that EDDM works well for you, there are some regulations that you should keep in mind to ensure you have it done correctly.
When it comes to the size of the mailer, it should be 11.5 x 6.125 inches or larger

Though it should not as well exceed 15 x 12 inches

The mailers need to have a rectangular shape whereby the four square corners must have a radius of a one-eighth inch or less.

The address of the recipient must be on the top half of the package.
A Comprehensive Guide on Direct Mailing Services
With the numerous ways to market your business or product, the main goal is always to increase brand awareness and attracting more people to your business' doorstep. Currently, with digital marketing taking over every aspect of marketing and social media being a great tool also, you should not overlook the efficiency of direct mailing. With direct mailing you are assured of reaching real people directly and actually in their mailboxes.
We all acknowledge that the fact that the internet has revolutionized marketing while mobile devices enhance faster delivery of messages.  With all these fast email and SMS delivery methods, Americans still enjoy checking out their mailbox according to a survey by Gallup poll. This makes direct mailing a viable and reliable marketing strategy that has stood the test of time. 
Understanding direct mailing as a useful tool for your business is very crucial. You will have a variety of marketing tools to reach your desired audience ranging from brochures, postcards to numerous printed content which can be customized to suit your target audience.  One significant fact about working with an experienced direct mailing service provider is the fact that they have been in the business for a long time and have acquired customized contacts for a specific demographic or zip code, which will come handy when mailing. 
Besides postage services, you get designing and printing solutions, which always turns out to be a bargain in case your business doesn't have a designer or your printers can not manage to handle that much bulk. It is a great way to transfer your risks in business for a way lesser cost.
Pricing
Once you have narrowed down to direct mailing and decided that this is the way forward for your business, you will quickly discover that most service providers don't list their pricing online. It comes as a challenge when you are just skimming to get a rough idea of your estimate costs before settling on a specific provider. 
So, why is there no price lists?
The answer is pretty simple; no two orders are the same. For instance, if you desire postcards, or let's say 100-pound glossy paper then definitely the prices would differ from the prices of black-and-white printing, simply because the costs of printing and design will fluctuate. Depending on the format of your project, the printing prices will be profoundly affected by the nature of printing paper as well as color, black-and-white being cheaper than colored. Postage and shipping costs, on the other hand, vary according to the number of mails to be sent. Though, the more items to be sent the higher the prices, while the discount rates will increase as the items to be shipped increase.
To act as a guide, you can easily draft a quote for us, or call our sales representatives to get a clear understanding of the rates according to your specifications and any discounts you might be entitled to.
Alongside the direct mailing services of designing, printing and postages, some service providers will provide services like the response rate of most shipping. This is a crucial aspect since it ensures that you can analyze your marketing strategies and assess whether it has any returns to your investments. Though such services are always offered as an add-on,and it is at your discretion to use or not.
Criteria in assessing your ideal Service provider
So, how do you go about identifying the right partner to work with?
Type of design options available
A great aspect that you should look for is the types of designs that your prospective direct mailing provider has. As always, first impressions matter a lot and when it comes to your business, you should look for a company that puts your best foot forward. Direct mails need to be very informative and appealing to look at. 
Types of mailers available
It is advisable to opt for a service provider that caters to a variety of shipping options and can mail newsletters, brochures, postcards or whatever you intend to. You might have some that are only restricted to flyers and postcards and might not attend to your requests.
Product samples and consultation available
A great company that you can refer to them as a partner always offer a sales representative that will be your partner throughout the whole process. The partner will guide you and avail digital samples that will be easily reciprocated to your desired outcome. Some companies will also have a hard copy of the sample that they will send your prospective customers to give you a feel of what your customers will receive.
Mailing lists available
A great service provider should have a list that one could either rent or buy from that you could merge with your mailing list. Renting, however, is not advisable since it may come with restrictions if you intend to use the mailing list on a later date.
Turnaround time
Time is always of the essence and getting a service provider that can deliver exceptional results on time should always be a priority. Having to continually call for an update on the progress is rather a bad experience, so getting one that has proper planning and delivery strategies laid down would be very rewarding for both your business and customers. 
Pricing models 
It is vital to secure a great deal when it comes to marketing. A direct mail service provider that offers affordable rates, as well as great discounts, should be on the top of your priorities. Aside from the price, you should also look for the value of money and ensure that the rates you are getting are well suited to what you are getting in return.
Conclusion
When it comes to embracing direct mailing as your desired marketing strategy, there are a lot of factors to consider. Even though there are numerous service providers out there that will deliver decent work, having the best rate and identifying the best deal depends on how well you understand your customers' needs.  We hope that the article will give you a guide on how to go about with direct mailing.