Houston Web Design Services for Small Businesses
Top 5 Reasons Why We Should Design Your Next Website
In the event that you need web design services, chances are that you'll be met with hundreds of offers that will leave you pretty overwhelmed. But why choose Cadti, Inc when you have other firms that can assist you with a lot of ease? There are plenty of reasons as to why Cadti, Inc is your best choice, especially when it comes to web design.
Among many other things, having a quality web presence is very important. It's just like having a front shop that reflects the image of your company. Looking for the right web master may be a bit tasking on your end as you stand to be swamped with a lot of advice from plenty of web designers. There are chances of bumping through appealing websites made by your friends who may lack ideas regarding web standards or website marketing.
So, how do you go about choosing the right web design company? What are some of the issues that you need to look out for when in the market for a web design firm? Below are some of the reasons as to why you may need to consider choosing Cadti, Inc for web design services:
1. Affordable Prices
If you aren't aware yet, web design is one of the most expensive services that you can procure. Web design is not an easy thing as such. Web design is one of the most difficult things that a firm can undertake. Unlike other firms that may charge you exorbitantly, Cadti, Inc standard packages begin from $1,500.00 coupled with unlimited web pages capabilities.
Catdi, Inc can do all the set-up for you including image optimizations, supporting graphics, customization and installation of your WordPress in addition to free domain of your choice for one year. See Examples here
2. Quality Web Design Services
In the event that you need a website, you may want a good website that won't disappoint you in any way, shape or form. There are plenty of web designers in place that are ready to assist you even if you show them slight interest. But again, you may want to choose Catdi if you literally want to set up any type of online service, ranging from message forums, e-commerce, portal sites, classified sites and online databases.
Besides the above, Catdi also specializes in toward the development of multilingual website design and web applications such as Customer Relationship Management (CRM). When it comes to quality web design, look no further that Catdi for such services.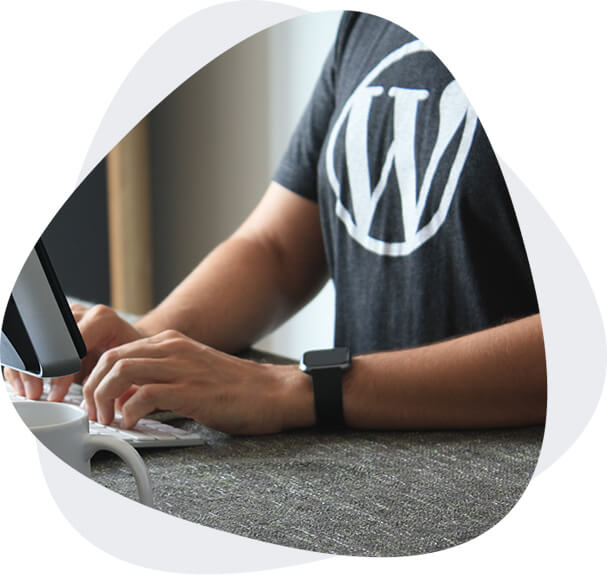 3. Help Desk & Malware Detection
There's nothing more frustrating than calling your web developer in the event of web difficulties only to be met with challenges on the receiving end in terms long wait minutes on the line or unprofessional customer care attendants. Catdi understands that there are some issues that can occur at any time. However, you don't have to deal with them alone. Regardless of whether you are having issues with speeds or struggling to make website edits, receiving or need file recovery among others, you can trust Catdi for immediate assistance. Here, you'll be met with polite, informative and courteous customer care attendants ready to assist you.
4. Customized Maintenance Packages
When you choose Catdi to develop or rather create a website for you, rest assured of being provided with free customized maintenance. You stand to be provided with videos and customized instructions on how to update and maintain your website. This makes it pretty easier to edit photos, wording, and even add new content if you so wish. Catdi has got low cost maintenance options available to you unlike others who may end up charging you exorbitantly.
5. New Technology Integration
There's no need to keep up with website technology enhancements when you have Catdi in place as such services will be handled with a lot of ease. Catdi will present to you suggested upgrades, applications, new tools, additional security measures and other means that you can use to market yourself online. If you need a research and development go-to organization that can assist you regarding new technology integration, look no further than Catdi, Inc. Here, you will get everything that you need within the shortest time possible.
So You Are Looking to Upgrade Your Current Website?
Your website is your customer's first impression of your business or brand. So, it is in the best interest of your company to keep it updated and relevant. There are several reasons why you may want to consider updating your website. Here are just a few of them:
Does your website look modern and stylish?
Maybe you had your website designed way back in 1999, and now when you open it, it looks like it is from the stone age, and you don't want to take a second look at it. If your website fails to capture attention with its aesthetics, then there is something certainly wrong with it. Your website should look modern and stylish, and if it does not, you need to update it as soon as you can. For a website that looks and feels fresh, you need services of graphic and webdesign professionals at Catdi that can create a one of a kind website that impresses at the first look.
Your Ultimate Web Designer & WordPress Developer
When you want to have a well-designed website for personal or business use, you need to work with none but the best web designers out there. You need to work with the best web designers that exhibit or show exceptional abilities regarding client operation and results. There are plenty of web designers out there ready to assist you.
The process of choosing the correct web designer can be very confusing with everyone in the field claiming to the best and capable of doing almost everything. There are a couple of reasons as to why you may want to choose Catdi based on facts and logical reasoning as opposed to claims. Catdi is surely your ultimate web designer based on the reasons below.
Industry Experience
If anything, you would want to deal with an expert with plenty of years in the industry when it comes to web design. If you need a web designer with more than two decades of industry experience coupled with a vast portfolio from multiple industries, look no further than Catdi, Inc. Catdi, Inc has built more than 5000 websites while using the latest technologies available. To say the least, Catdi, Inc is your one-stop shop for web design.
Support and Consultation
Among other things, there's nothing terribly unpleasant than calling or trying to reach your actual or potential web designer, only to be met with unresponsive attendants. At Catdi, Inc, expect long term support even after the project is complete. Unlike other firms that may charge some consultation fee, Catdi, Inc offers a free consultation, free quotation with a very detailed proposal, free bug fixing and treating you like a partner. If you shop around, you won't easily find a firm that can offer these services for free in the same manner Catdi, Inc does.
Communication
Communication is a vital aspect of business. In fact, communication is one of the pillars to success for any firm purporting to be in business. When it comes to web design, you would want to deal with a firm that values open communication in the event of technical hitches or other problems that may arise later. Catdi, Inc is one of those firms with fast response time and always available to answer client's questions on email, phone or chat. Catdi, Inc only hires educated staff that posses excellent communication skills.
Project Quality and Delivery
There's nothing more frustrating than having your project(s) delayed or rather being extended past the stated period. Sadly, this is the scenario that takes place, especially when it comes to matters regarding web design. There have been cases of a delayed web design project that have left a lot of people and companies frustrated. However, when you choose Catdi, Inc as your web designers, expect quick turnaround time and more than 98% on-time project delivery. We follow some of the best standards and practices by using a dedicated team for purposes of quality control.
Customer Feedback and Retainer
In the event that you have any project that you need to be handled, you may want to work with a firm with positive client reviews or testimonials. By doing so, you'll be assured of working with a reputable firm well known in the industry. Catdi, Inc's clients love the firm based on positive testimonials in addition to 95% retainership for future work. References are also available upon request if you happen to deal with Catdi, Inc.
Ownership
If anything, there's nothing worse than taking your time to invest your hard-earned cash into a website only to find out a few years later that you actually don't actually own it, and can't take it with you, have to begin from scratch. But this is not the case, especially when you hire Catdi, Inc. When you hire Catdi, Inc to design a website for you, rest assured of owning a copy of everything. If Catdi, Inc happens to part with you for any reason, rest assured of maintaining and utilizing your site as you always have, even if Catdi, Inc leaves everything to you.
Marketing Expertise
What happens in the event that your website goes live? How do you get found and ensure that you drive traffic to your website? There are more than a dozen ways of driving traffic to your website. Catdi, Inc has got a team of experts who know and understand marketing and can assist you in deciding the best way to get your products and services in front of your target audience.
Catdi, Inc is your ultimate web designer. While there are plenty of competitors out there, you'll be in a better place working or hiring Catdi, Inc based on the aforementioned reasons. With Catdi, Inc, rest assured of working with none but the best professionals in the field.
Remember, anyone can put together text and graphics but it takes skills and some real aesthetic sense to create a great website.
View Our WordPress Web Design Portfolio

Can you update your website easily?
Google likes websites with fresh and relevant content. So, it is important that you keep populating your website with new content. However, you should be able to do the updates on your own. If you have to call up your developer every time you need to update some content then you need to update your website immediately.This is why we love working with content management platforms like WordPress which allows website owners to quickly make hassle free updates.
Does your business have a web presence?
This is an important question if you plan on using your website to attract an audience or do business online. Nowadays the first thing people do when searching for a new service or product is go directly to Google.com or some other search engine. This means having a clean and professional website is a must. Many factors come into play when it comes to developing a website or design and web programming strategy to insure that your website is a success. Over the past year, we have developed some key tools to ensure that Catdi clients have all the tools they need to make their project a success.
WordPress Programming and Web Design
Catdi Printing offers an array of database and web programming solutions. We can provide quality data management services in a multitude of programming languages. We feel that the latest fad in outsourcing is not worth the minimal cost savings but could be actually dangerous when it comes to your business information. In addition, we almost exclusively use WordPress as our primary CMS as it gives the most flexibility in terms of functionality. Having a local company whether it's us or another company is actually a competitive advantage. What happens if your system goes down unexpectedly around 3:00 pm EST, if your I.T. company or programmer is local a simple phone call might get you system back up and running. However, if your company is located in India your I. T. department is sleeping and it could be several hours before they get to your problem (if they get to your problem at all). At Catdi, we are on call 24/7 365 if a system fail or a server goes down for whatever reason we are on it.
What are Catdi's principals regarding web design?
Creating a highly effective and visible website starts with a plan of action. Before Catdi can implement or develop, goals and objectives for the website must be set and understood. Whether your goal is to do more business or simply promote new products, new services and new ideas, Catdi Printing will discuss with you how we can implement your web project.
Interested in meeting with Catdi?
Call us today and receive a free consultation at one of our offices at 713.882.4629. Alternatively, if you prefer you can send us an email through our online contact page.