Postcard Printing, Marketing, & Mailing Services
We'll help you implement a marketing & mailing campaign that gets your business results.
Postcard Printing, Marketing, & Mailing Services Glendale, CA
Are you looking for cost-effective postcard printing solutions that effectively communicate with your prospects? Look no further! At our company in Glendale, CA, we specialize in providing top-notch postcard printing, marketing, and mailing services tailored to help your business achieve tangible results.
The Best Glendale, CA Postcard Mailing, Marketing & Printing Service
Our Services:
Postcard Printing: We offer high-quality postcard printing services that ensure your message stands out. With attention to detail and state-of-the-art printing technology, we deliver visually appealing postcards that captivate your target audience.
Marketing Campaign Implementation: Our experienced team will assist you in strategizing and implementing impactful marketing campaigns. From designing compelling postcards to identifying the right target audience, we ensure your marketing efforts effectively reach potential customers and generate the desired response.
Mailing Services: Simplify the logistics of your marketing campaign with our comprehensive mailing services. We handle the entire process, from addressing and sorting to postage and delivery. Rest assured that your postcards will reach your intended recipients in a timely and efficient manner.
Why Choose Catdi Printing?
Expertise: With years of experience in the industry, we understand the nuances of effective postcard printing and marketing. Our team of professionals is skilled in creating visually appealing designs and crafting persuasive messaging to engage your prospects.
Cost-Effectiveness: We believe that cost should never compromise quality. Our services are designed to provide excellent value for your investment, allowing you to achieve your marketing goals without breaking the bank.
Results-Driven Approach: We are committed to helping your business succeed. By leveraging our expertise in postcard printing and marketing, we focus on generating measurable results and maximizing the return on your marketing investment.
Personalized Solutions: We understand that every business has unique needs. That's why we offer personalized solutions tailored to your specific requirements. Whether you need assistance with design, targeting the right audience, or tracking campaign performance, we've got you covered.
Request Printing Services in Glendale, CA
Custom Postcards For Your Glendale Business
Are you organizing a grand opening, arranging a business event, or launching a campaign? If so, it's crucial to have captivating postcards that make a lasting impression. Your postcards should effectively convey your business's purpose, highlight the value you offer to customers, and demand the attention of your target audience. At Catdi, we specialize in creating custom postcards that flawlessly communicate your brand message. Our comprehensive services cover everything from custom postcard design and printing to postcard marketing, ensuring a seamless and successful campaign.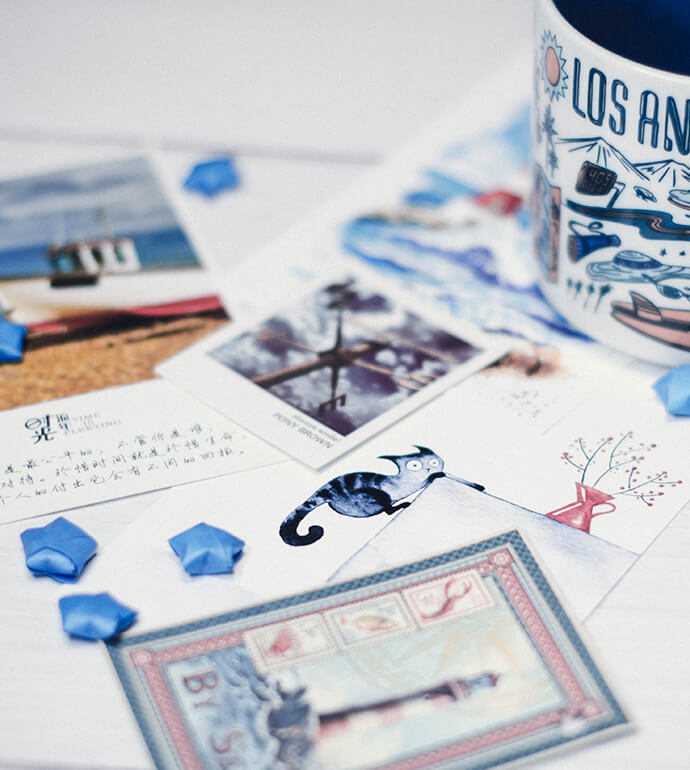 Postcard Services in Glendale, CA
In Glendale, Catdi offers a wide range of postcard services to cater to the diverse needs of businesses. We simplify the entire process, from selecting the ideal postcard type to designing, printing, and mailing your postcards to targeted recipients or specific areas of your choice.
Postcard Mailing Service Glendale, CA
Save time and effort by utilizing our postcard mailing service in Glendale. We handle the entire process, ensuring your postcards reach your desired recipients hassle-free. Our affordable and cost-effective direct mail options provide you with a convenient solution to target specific prospects effectively. Additionally, if you want to reach every door in your area, we offer Glendale EDDM (Every Door Direct Mail) services to maximize your business's exposure.
Postcard Marketing Service Glendale, CA
Your postcards are going to be your businesses first impression so it's important that your messaging and design are excellent. We'll work with you each step of the way to make sure your postcard marketing for your Glendale business is on point and communicates directly to your target audience.
Postcard Advertising Glendale, CA
Catdi will help your business with your postcard advertising in Glendale. Catdi has over a decade of experience creating successful postcard advertising campaigns for small businesses locally. When it comes to postcard advertising with proven results, we are your best choice.
The Trusted Choice for Glendale Businesses – Catdi Printing
When it comes to postcard services, businesses in Glendale, California, rely on Catdi. We are a one-stop-shop for all your postcard needs, offering comprehensive services that include design, printing, marketing, and mailing. With our expertise and commitment to excellence, we have established ourselves as the go-to company for businesses in Glendale.
Streamlined Solutions Under One Roof
At Catdi, we understand the importance of efficiency and cost-effectiveness. That's why we provide a full range of postcard services, eliminating the need to deal with multiple companies. From initial design concepts to final mailing, we take care of every aspect of your postcard project, ensuring a seamless and hassle-free experience for our clients.
What To Expect With Our Postcard Service Glendale, CA
Catdi offers high quality full service postcard services. We'll work with you every step of the way to make sure you're happy with your promotional material and we'll print it and deliver it for you.
Whether you need a postcard for a promotional event or a full brand informational postcard, we can help you be successful. Call Catdi in Glendale today.
Frequently Asked Questions About Postcard Services in Glendale
9 Nationwide Printing Facilities Locations…..1 Simple Solution.
With several printing plants locations nationwide — and fast production times, Catdi Printing can produce orders quickly & ship them to wherever you need them at a competitive price. In most cases we can have them shipped next business day. We also now have international print capabilities with the opening of our Canadian print facility in Toronto, Ontario. Our global headquarters are located in Houston, Texas. Give Catdi Printing a call today to lean more.