Everything You Need to Know About Commercial Printing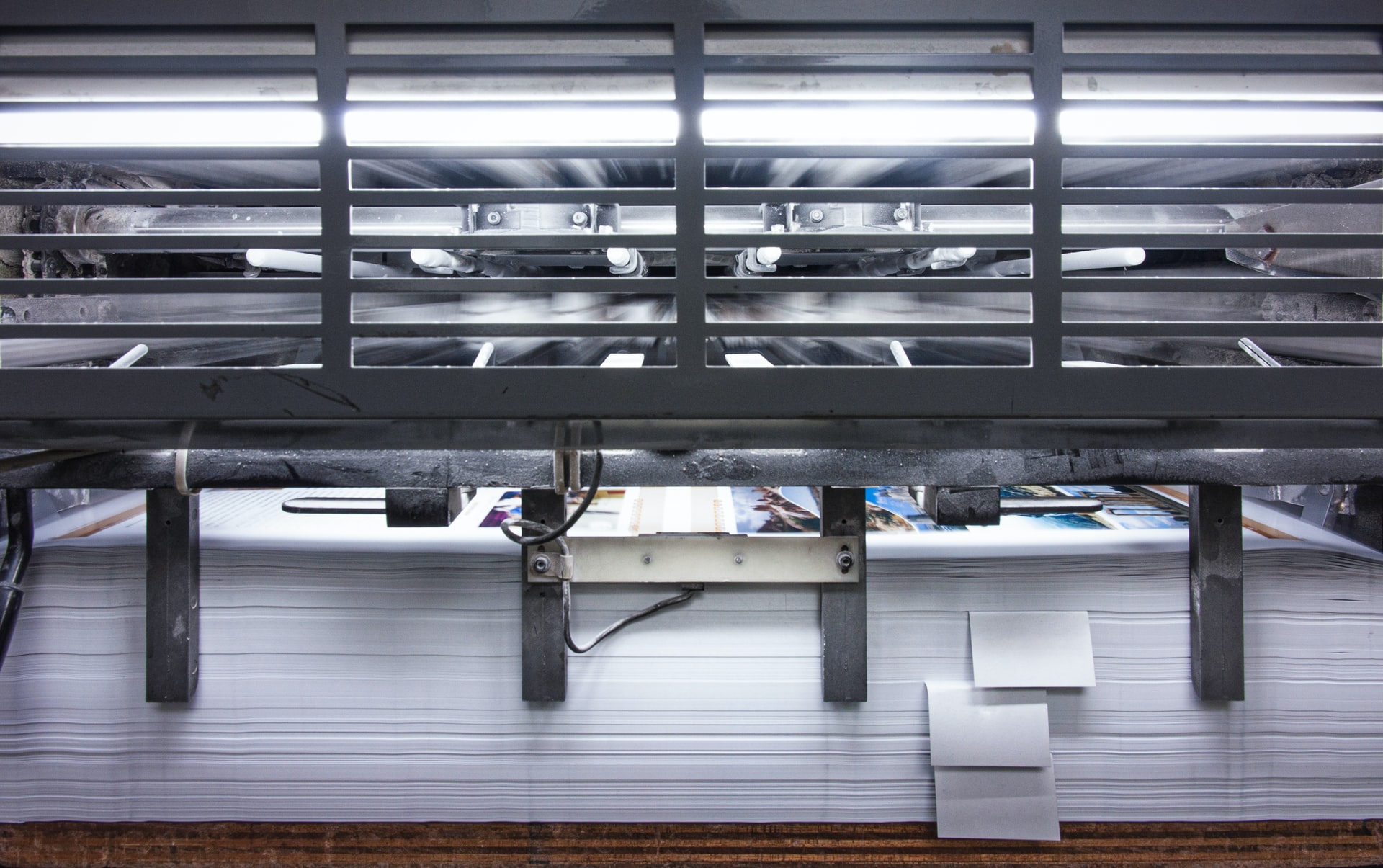 What is exactly is commercial printing?
Commercial printing essentially refers to a printing method used by companies to produce a large range of printing services including; postcards, flyers, door hangers, leaflets and brochures to name a few. However, there is more than one type and each of them is used for a different purpose. Here are some of the various types of commercial printing
Offset Lithography
Digital
Large Format 
LED UV
Offset Lithography
Offset lithography printing is a method that uses an image transfer process. This printing technique has been used for an extensive range of products, including books, newspapers, posters and stationery. It's also widely used by businesses all over the world. One of the best things about offset lithography is that it can be used to print on almost any surface! The only exception is plastic. Plus, since the image holds its own ink, less ink is wasted on unnecessary parts of the design.
Offset lithography printing is done using paper rolls which come in different sizes depending on your needs. It's a great option for businesses who need to produce large quantities of printed materials quickly and efficiently.
Digital
When it comes to printing, there are a few different methods that you can choose from. The most popular option is digital printing, which is cost-effective and allows you to print in small quantities. You can also personalize your prints, making them perfect for special occasions or unique gifts. However, it's important to plan your print runs carefully so that you don't end up spending more on postage than necessary.
If you're looking for a good printer that can handle smaller jobs, I'd recommend checking out a mono or full color press. They're great for short runs and offer high quality prints at an affordable price. Just be sure to keep in mind the size of the job when planning your budget!
Digital printing is becoming increasingly popular due to its affordability and customization. It's great for small jobs, but doesn't have the same quality as litho printing when it comes to larger quantities. Still, it's a great option for businesses and individuals who want something unique and stylish.
Large Format
When it comes to making a big impression, nothing does the job quite like large format printing. Whether you need to create signage, banners, or other wall-hanging items, this type of printing is perfect for businesses that need to get their message out quickly and effectively.
What's more, large format prints are extremely versatile. They can be used for a variety of purposes, from advertising and marketing materials to trade show displays and event signage. In short, if you're looking for an eye-catching way to promote your business, large format is the way to go!
LED UV
LED UV printing is a technology which prints on special white paper with an LED light. This curing method takes 3 minutes to cure a fluorescent material, and it is very quick at drying and curing materials while maintaining quality control.
Businesses who use this technology have been able to benefit from shorter turnaround times and better quality control with less time, effort, or money spent on their projects. In addition, LED UV reduces power consumption, which is good for the environment. It prints on anything because it uses light instead of heat to dry the printed image- making it perfect for luxury businesses who have bespoke products to sell to a niche market.
Offset vs. Digital Printing – The Main Differences
Offset Printing
Offset printing is a more expensive, time-consuming technique than digital. However, it does have some clear advantages: Offset printing utilizes wet ink and plates, allowing for greater control of the color of the prints. This plating process includes burning an image on metal plates that are dampened by ink and water. There is a blanket roller which rubs the rubber blanket in order to transfer the image onto paper.
The process's name comes from this process, as the image is indirectly transferred or offset to another surface. All offset printing requires a practice run on scrap paper before it begins – ensuring that everything goes smoothly when you start producing your print run.
The fact that offset printing can be done on multiple materials gives it an advantage over digital/laser printing, which is restricted to certain materials like paper and fabric. Wide range of colors can be used with an offset printing press – something which isn't possible with digital presses. Sheet-fed offset presses can produce a variety of different pages sizes – giving you more flexibility when planning your project layout.
Digital Printing
Digital printing is a process that allows for short runs of printed material. It has many benefits over traditional offset printing, such as:
1) It can be completed quickly, often in less than 24 hours.
2) The quality is comparable to offset printing, but the speed of operation is much faster.
3) This printing method also uses less ink and results in less waste.
Digital printers are capable of completing orders rapidly in order to prevent back orders. In addition, they offer custom printing services for marketing needs. Some print services include digital and offset printing. Digital printing is more affordable and produces a higher quality end product than offset printing does. For these reasons, it is becoming increasingly popular among businesses and consumers alike
Commercial Printing Process Stages
Prepress
Prepress is the first step in the printing process. It involves creating a carrier from the design, such as a plate or cylinder. Its at this stage that we review the file to make sure they are sized correctly. We also check to make sure the resolution is at the necessary DPI. If a file is low res. it doesn't matter which process we use or what else we do but if the file is low resolution it will not come out as expected. Lastly if they requires bindery like folding we make sure that everything is lined up. The image on this carrier will be used to print the final product.
The chemicals used in this step should be handled carefully, as some are potentially harmful to both the environment and human health . Careless use of these chemicals can cause serious damage.
Presses We Use
The Catdi Printing has invested in an inkjet press to improve its customer service. The ProStream 1800 is a quantum leap forward for Canon's technology, offering printing at multiple speeds and higher quality. Komori's second press was chosen for its automation, which makes it easier to run faster – an important consideration given today's shorter print runs. To be a successful commercial printer, you need an office that offers mailing and design services in addition to traditional printing capabilities.
Post-Press
Commercial printers use post-press and finishing technologies, including offset and digital. The materials are assembled by the final stage of printing at a commercial printer. In this stage, the printed material is cut to size, trimmed to shape, folded, glued and sometimes die cut.
What to look for in a good commercial printing company:
When looking for a good commercial printing company, it is important to keep in mind that not all companies are created equal. Some companies offer all services in-house, while others may outsource certain aspects of the job. It is important to find a company that can provide references and case studies so you can get an idea of the quality of their work.
A reputable and skilled commercial printing company will offer a variety of services, so they are able to meet your needs as they grow with your business too. Capabilities are essential–a good indicator of future performance–and it is important to investigate whether companies offer unique services, like embossing and foil die cuts, which could be used in emergencies.
Catdi Printing has been the preferred choice for high-end printing for over 20 years and specializes in selling commercial printing services to gaming and hospitality and advertising industries. Catdi can handle large volume, small print runs, which is an important factor of their overall business model. We invest the latest technologies and printing equipment to ensure a high quality product.Printing is a service, not just a product. Look for companies that offer more than one type of printing skill set (printing services).
As the region's most experienced commercial printer based out of Houston, Texas. Our printing services include business cards, door hangers,  pocket folders, forms, letterhead, rackcards and envelopes. We're one of the South's leading EDDM and direct mail providers.
B2B Houston's Best Printer
At Catdi Printing, we think in ink. We're a full-service commercial printer that's been serving the Houston area for over 20 years. That means we understand the complex customer dynamics that can make it difficult to maintain a relationship when it isn't in the best interest of both parties. But sometimes staying on good terms means letting go – even if it's hard. We're proud to have earned the trust and respect of our clients, and we'll always put their success first. If you are looking for marketing partner not just a printer give us a call today at 713 882 4629.