Do you want an efficient way to grab attention in Houston? Large format printing has the ideal answer to draw people in and make a lasting effect. You'll be different from the rest with high-quality visuals to raise your brand's visibility. Let's discover the power of large format printing in Houston and how it can be employed to fascinate people.
Introduction to Large Format Printing: Applications and benefits
Large Format Printing: A Powerful Tool for Advertising! It's an eye-catching, versatile visual communication medium. It can be used for billboards, banners, posters, and even custom wallpapers, floor graphics, and vehicle wraps. It's cost-effective, easy to produce, and eco-friendly.
Applications:
| | |
| --- | --- |
| Banners | Highly visible advertising. |
| Posters | Customizable sizing and durable material. |
| Billboards | Lower cost than other forms of advertising. |
| Custom Wallpapers | Visually appealing interior design. |
| Floor Graphics | Anti-slip materials for various surfaces. |
Advantages:
Target specific audiences – Place ads in strategic locations.
Vibrant colors – Utilize high-resolution graphics.
Creative presentations – Attract customers' attention.
Eco-friendly inks – Keep the environment safe.
High-quality graphics – Professional-looking designs.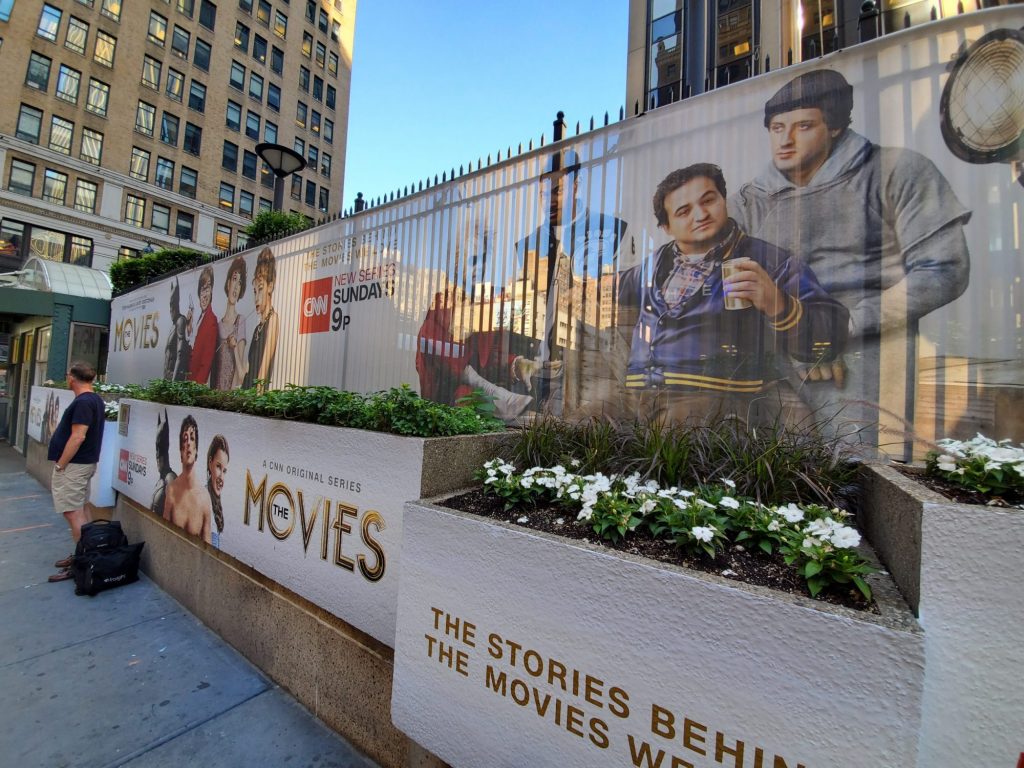 In summary, large format printing is an essential tool for marketers looking to increase their brand awareness. Take advantage of this low-cost customization tool using advanced technology to keep audiences engaged visually. In the Houston area, you can seize the marketing opportunities waiting to be seized with large format printing!
Houston's Marketing Landscape: Opportunities for large format printing
Large format printing is a hit in the marketing landscape. It produces stunning visuals that attract audiences. It offers businesses various opportunities to highlight their product, services, or events. There are unique designs and techniques that engage customers and stand out from competitors.
Take a look at some of the ways large format printing can be used in Houston:
Banners or flags for promoting or events
Billboards for outdoor advertising
Wall murals for branding
Vehicle wraps to show company info while on the move
Window graphics or Floor graphics to grab attention in-store or at events
Organizations that invest in large format printing enjoy many benefits. Like increased brand recognition, reaching a wider audience, and consistent branding over time.
Houston has a history with many businesses using large format printing. With Houston being as big as it is you need some large signs to get noticed! In addition it gained popularity in 1984 during the Republican National Convention.
Designing for Impact: Tips for creating stunning impact!
For large format printing, you want an eye-catching design and visuals that appeal to the audience. Think about the purpose, size, and color scheme of the print before starting. Use high-resolution images and fonts that fit with the background. Incorporate finishes like lamination and die-cutting to give it a professional touch. Templates can help you get the right scaling and alignment.
Proofread the design multiple times to check for errors and make sure it follows brand guidelines. Printing on materials other than paper helps increase durability. Connect with your audience by regularly updating designs and including seasonal themes or events.
Research shows that 80% of people remember brands through signage and visual media. With these tips, businesses can captivate audiences with unique prints. Check out amazing large format printing services in Houston!
Beyond Banners: Exploring other large format print applications in Houston
In Houston, large format printing provides more than just banners to engage audiences. Floor graphics, vehicle wraps, and other applications can create stunning brand experiences. Here's a list of some large format print applications with incredible quality:
| | |
| --- | --- |
| Application | Details |
| Floor Graphics | Long-lasting graphics for sports and business. |
| Backlit Signs/Displays | Vivid messages and pictures with LEDs. |
| Vehicle Wraps and Decals | Vinyl wraps and decals for vehicles with eye-catching designs. |
Using these applications correctly is important. For example, a food festival may use big banners, while a luxury car dealership could use backlit displays. To get the best results in Houston, speak to professional print companies who have done similar projects. Billboards, bus wraps, and other large format prints prove that size makes a difference.
Case Studies: Successful large format print campaigns in Houston
Houston businesses have seen success with large format prints, such as billboards and outdoor festivals.
For instance, Miller Outdoor Threate had a 200% ROI at the Houston Outdoor Festival. Their campaign increased brand awareness.
The Houston Business Journal reported that large format printing is popular due to its effectiveness. It leaves lasting impressions on viewers.
Frequently Asked Questions
1. What is large format printing and how is it different from regular printing?
Large format printing refers to the process of printing images or designs that are larger than standard printing sizes, typically beyond 24 inches wide. The main difference between large format printing and regular printing is the size of the printed materials. Checkout our FAQ Section on Large Format
2. What types of substrates can be used for large format printing?
Large format printing can be done on a variety of substrates including vinyl, fabric, canvas, paper, and even metal. The choice of material depends on the specific needs of the project, such as indoor or outdoor use, durability, and desired finish.
3. What are some examples of large format printing projects?
Large format printing can be used for a variety of applications, such as trade show displays, banners, wall murals, vehicle wraps, and building wraps. It is also common for businesses to use large format printing for marketing materials, such as posters and signs.
4. How long does it take to complete a large format project?
The completion time of a large format printing project varies based on factors such as design complexity, project size, and material selection. However, generally, most projects can be finalized within a timeframe of a few days to one week.
5. What is the cost of a large format printing project?
The cost of a large format printing project depends on several factors, such as the size of the project, the materials used, and the complexity of the design. It is best to get a quote from a printing company to determine the exact cost of your project.
6. Can large format printing be used for outdoor projects?
Yes, large format printing can be used for outdoor projects. In fact, many businesses use large format printing for outdoor signage, building wraps, and vehicle wraps. However, it is important to choose the right materials that are durable and weather-resistant for outdoor use.